Meetings and Events in Antalya
Mix business with pleasure at Titanic Deluxe Golf Belek, a breath-taking Antalya resort destination for corporate meetings, business conferences and special events. Surrounded by fragrant gardens, secluded beaches and the soothing river flowing, our spectacular Belek resort offers an idyllic setting for meeting, connecting, inspiring and celebrating, in a productive environment far away from all the distractions of everyday life.
Titanic Deluxe Golf Belek Congress Center hosts worldwide organizations, conferences and gala dinners. With its professional team and state-of-the-art facilities, it has been the choice of many national and international institutions.
Marmara I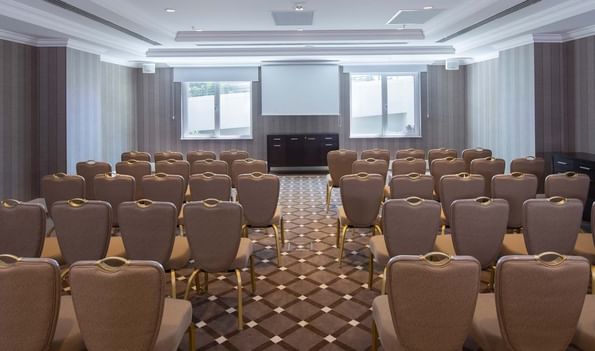 Total Space: 152 m²
Dimensions: 8 x 19 x 2,60
Capacity (people): 140
Classroom
120
Theatre
140
Banquet
40
Cocktail
-
Boardroom
-
U - Shape
-
H-square
-
Daylight
✔
Marmara II-III-IV-V-VI-VII-VIII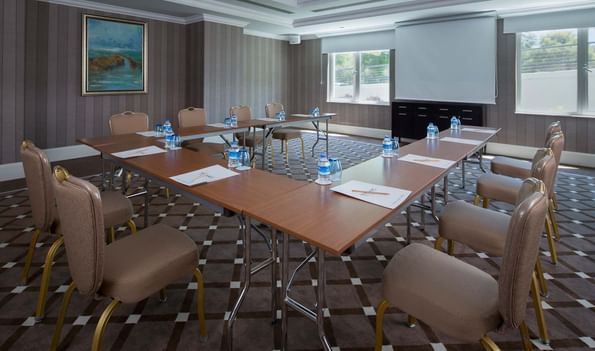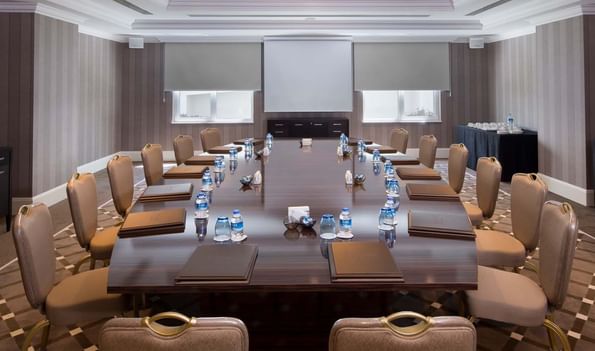 Total Space: 72 m²
Dimensions: 7,75 x 12,75 x 3
Capacity (people): 90
Classroom
50
Theatre
30
Banquet
90
Cocktail
-
Boardroom
-
U - Shape
-
H-square
-
Daylight
✔
Pasific Main Saloon
(CAN BE DIVIDED IN 3)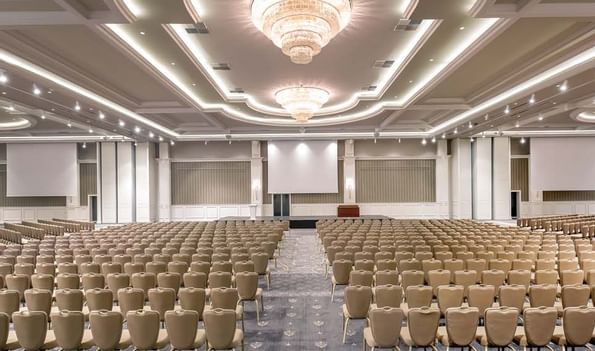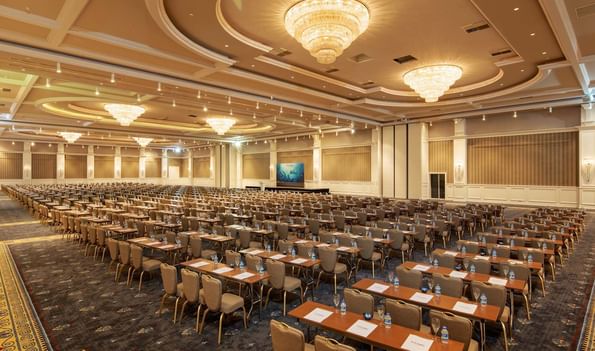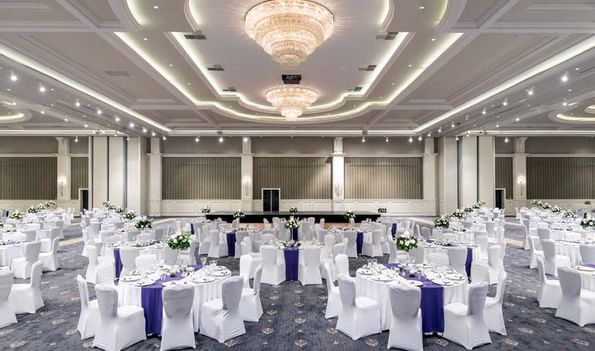 Total Space: 1980 m²
Dimensions: 32 x 65 x 8
Capacity (people): 2450
Classroom
1320
Theatre
2450
Banquet
1600
Cocktail
2450
Boardroom
-
U - Shape
-
H-square
-
Daylight
✔
Pasific Foyer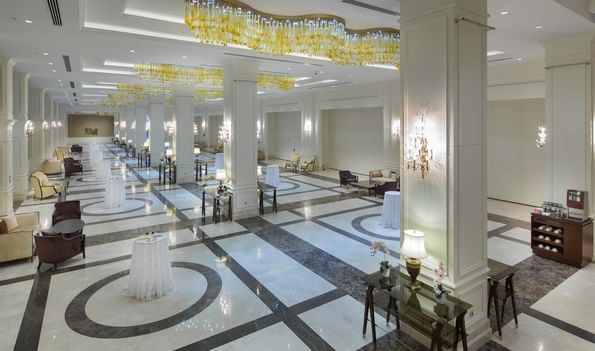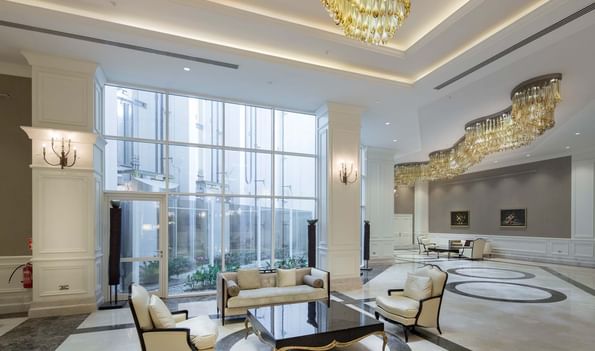 Total Space: 1260 m²
Dimensions: 18 x 65 x 6
Capacity (people): 1700
Classroom
-
Theatre
-
Banquet
-
Cocktail
1700
Boardroom
-
U - Shape
-
H-square
-
Daylight
-
Atlantic Main Saloon
(CAN BE DIVIDED IN 2)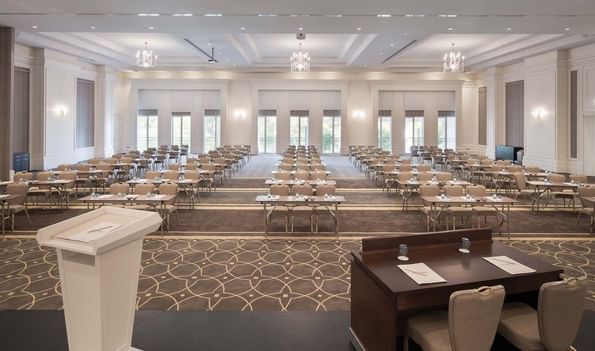 Total Space: 600 m²
Dimensions: 26 x 24 x 6
Capacity (people): 760
Classroom
400
Theatre
760
Banquet
340
Cocktail
760
Boardroom
-
U - Shape
-
H-square
-
Daylight
✔
Atlantic Foyer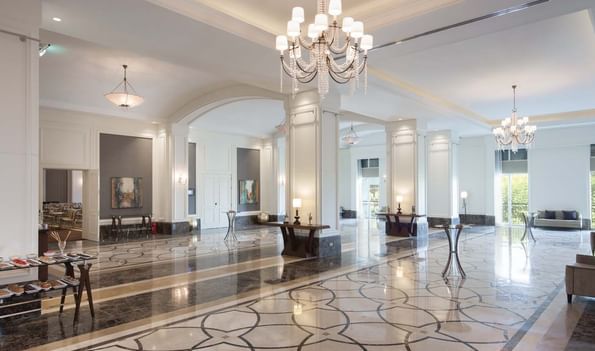 Total Space: 460 m²
Dimensions: 15 x 20 x 4,5
Capacity (people): 580
Classroom
-
Theatre
-
Banquet
-
Cocktail
580
Boardroom
-
U - Shape
-
H-square
-
Daylight
-
Akdeniz
(CAN BE DIVIDED IN 2)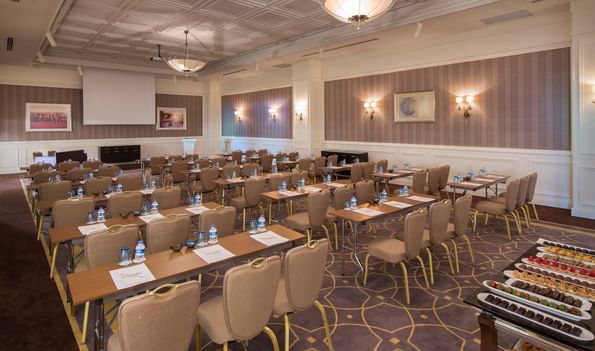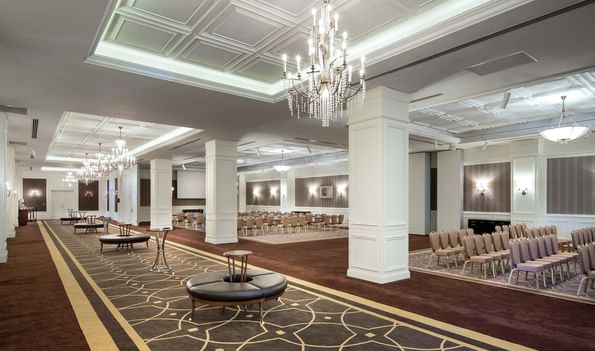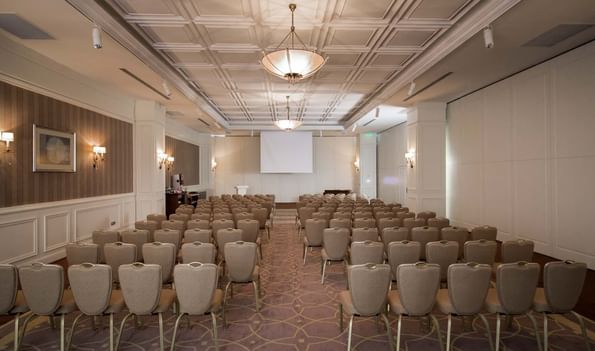 Total Space: 390 m²
Dimensions: 40 x 10 x 4,5
Capacity (people): 480
Classroom
260
Theatre
480
Banquet
220
Cocktail
480
Boardroom
-
U - Shape
-
H-square
-
Daylight
-
Adriatic I-II-III-IV-V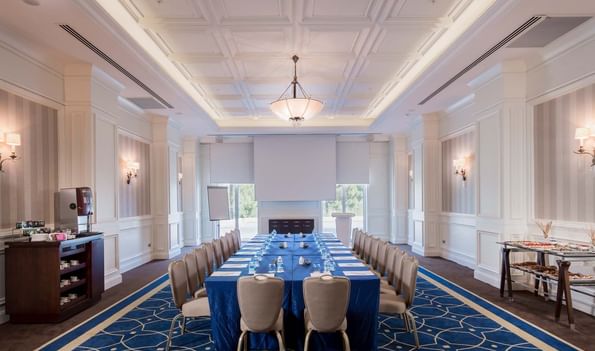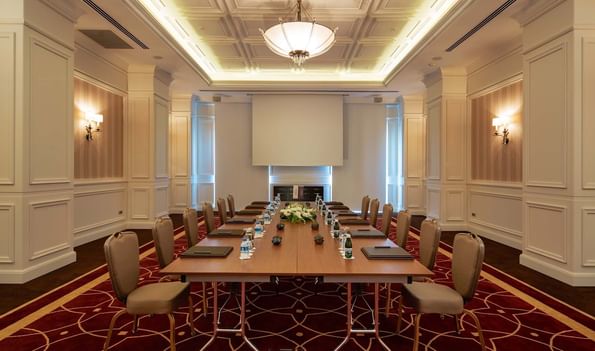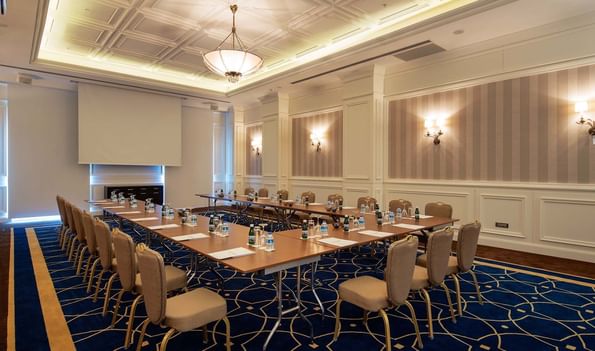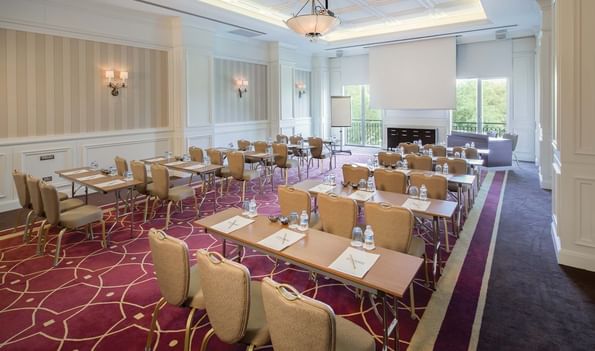 Total Space: 100 m²
Dimensions: 8 x 12,7 x 3,85
Capacity (people): 90
Classroom
50
Theatre
90
Banquet
-
Cocktail
-
Boardroom
-
U - Shape
40
H-square
-
Daylight
✔