Welcome to
Titanic Mardan Palace
Titanic Mardan Palace welcomes you to Turkey's famed Riviera with 5-star sophistication, award-winning service and a picture-perfect location. You'll find our luxury all-inclusive hotel in Antalya, on the shores of the Mediterranean Sea; acres of sparkling, lagoon-style pools extend to a private sandy beach, while splendid resort architecture reflects some of Istanbul's most noteworthy points of interest. From the stately Dolmabahçe Lobby, with its palatial design and striking glass ceiling, to the sumptuous and meticulously appointed accommodation, everything here is crafted to delight and inspire. Our palace all-inclusive dining concept encompasses over 30 acclaimed restaurants, bar and lounges ; leisure activities include a KLAFS-designed spa, Tini Kids Club, sports and entertainment programs and a nearby championship golf course.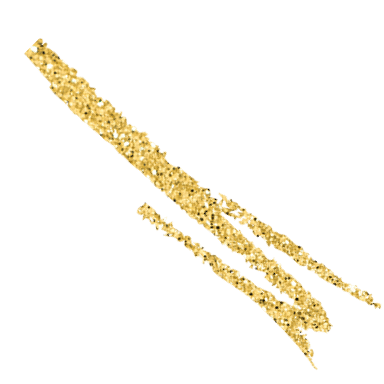 Accommodation

Rooms & Special Room Types
Special Offers

DISCOVER OUR EXCLUSIVE OFFERS
Explore

TITANIC MARDAN PALACE
The architectural design of Titanic Mardan Palace pays homage to four of İstanbul's most iconic landmarks – highlighted by the 2,800-square meter Dolmabahçe Lobby, which evokes the atmosphere of a lavish palace with its 5 storey tall glass ceiling and monumental staircase.
Hookah service is provided at Titanic Mardan Palace and is chargeable.

No, there is not iron in the room however dry cleaning, laundry and ironing service is available at extra cost.

Water sports at Titanic Mardan Palace (Parasailing, Fly Board, Jet Ski, Water Ski, Ringo and Boat Tours) are available at an extra cost.

No, transportation is not needed to get to the beach. Titanic Mardan Palace is located by the Mediterrenean Sea and it has a private beach by walking distance within the property.

Yes, there are indoor heated swimming pools for adults and kids separately. Pools are heated according to weather conditions.

VIP Airport transfer service is available at an extra cost. For details you may contact our reservation team prior to your arrival.

Bosphorus Restaurant, Mardan Bistro, Stella and Sapore Snack Restaurants are included in the price. À la Carte restaurants are not included, reservation is required and extra charged.

Yes, there are 2 bars available at beach area; Mykonos Beach Club on the beach and Scorpion Bar on the pier. Selected import and export alcoholic and non-alcoholic beverages are included. A list of beverages can be found on the hotel's concept file.

We serve with our trained and professional staff where our guests can participate based on their age groups (4-11+) at Tini Kids Club. We have sections as the playground, hobby room, etc. where our little guests can enjoy with several special activities. (Children in 0 - 3 age group can use the facilities in company with their parents). Kids' menu is available in A La Carte restaurants and also during the day healthy food is served at Tini Kids Club. Facilities waiting for our young guests; Mini Disco, Playground, Handicraft Activities, Tournaments, Cooking, Entertainment, PlayStation, Xbox.

Yes, we have charged babysitting service for chlidren above 36 months.

Yes, at Monkey Night Club in winter season and at Nevizade Square Bar in summer season various shows, programs and parties awaiting for you to enjoy!

No, Cabanas at the Beach and the Swimming-Pools along with special daytime services are chargeable and reservation is required. To book your special Cabana you may contact us directly.

For non-refundable rates, we request upfront payment of the first night's amount as soon as you make the booking. For rates that offer a free cancellation period, we request upfront payment of the first night's amount as soon as the free cancellation period is over, which is 7 days before arrival. Please click the link to pay with your credit card using our 3D secure payment getaway: https://titanic-mardan-palace.asisia.com/PayNow